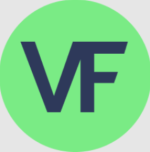 Vires.Finance
Brief description of the bridge
Vires.finance is is a decentralized non-custodial liquidity protocol based on Waves Blockchain, where users, wallets and dapps can participate as depositors or borrowers. Depositors provide liquidity to the market to earn a passive income, while borrowers are able to borrow in an overcollateralised manner.
Supported networks
What is Binance Smart Chain?
BSC is a dual-chain architecture that will empower users to build their decentralized apps and digital assets on one blockchain and take advantage of the fast trading to exchange on the other.
https://www.binance.com/
What is Polygon?
Polygon is actually a layer-2 scaling solution whose main objective is to convey mass adaptation to the Ethereum platform. Polygon brings Layer-2 scalability to Ethereum with its multi-chain ecosystem. It drastically improves the overall efficiency and workings of the Matic network. The main aim is to create more and more solutions to scalability.
https://polygon.technology/
What is Bitcoin?
Bitcoin is a decentralized, censorship-proof, secure and limitless network. Bitcoin is the first decentralized form of money on the blockchain. Bitcoin is also the first cryptocurrency. Bitcoin uses public-key cryptography, peer-to-peer networking, and proof-of-work to process and verify payments.
https://bitcoin.org/
What is Ethereum?
Ethereum is both a blockchain network, an application platform, and a full-fledged programming language. The goal of the project is to create and publish distributed applications that do not require third party trust.
https://ethereum.org/en/
1