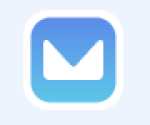 NFT OmniBridge
Brief description of the bridge
This is an early beta version of the NFT OmniBridge AMB extension. The extension allows users to transfer any non-fungible tokens implemented through ERC721 and EIP1155 compatible token contracts from one chain to another.
Supported networks
Bridge Token
Bridge token wasn't found. If you have any information, please, contact us c[email protected]

Limits
Limits wasn't found. If you find it, please, contact us to [email protected] (include the name of the bridge in the subject line of your e-mail)

Audits and Exploits
We're not found any audits or exploits. If you find something or have any information about it, please, contact us at [email protected]

What is Gnosis Chain?
The Gnosis Chain is a stable payments EVM (Ethereum Virtual Machine) blockchain designed for fast and inexpensive transactions. The chain uses a unique dual-token model; xDai is a stable token used for transactions, payments, and fees, and STAKE is a governance token used to support the underlying POSDAO Proof-of-Stake consensus.
https://www.xdaichain.com/
What is Ethereum?
Ethereum is both a blockchain network, an application platform, and a full-fledged programming language. The goal of the project is to create and publish distributed applications that do not require third party trust.
https://ethereum.org/en/
1