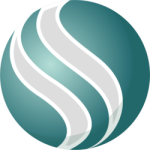 Hot Cross Multi-Chain Bridge
Go to the website
Brief description of the bridge
Hot Cross has built a bridge technology called Cross Bridge that allows end users to securely transfer ERC20 tokens to and from other EVM networks. There are a number of solutions available on market for creating cross-chain ERC20 to EVM network assets, but few of them offer B2B-style servicing and attention, analytics, and on-demand support. For this reason HOTCROSS Team continue to bring in a healthy number of clients, especially those wishing to bridge over to Binance Smart Chain.
Supported networks
Audits and Exploits
Here's official smart contract audit document by Beosin. Any exploits or bounty-program wasn't found.

Limits
Limits wasn't found. If you find it, please, contact us to contact@debridges.com (include the name of the bridge in the subject line of your e-mail)

Bridge Token
Bridge token wasn't found. If you have any information, please, contact us contact@debridges.com

What is Binance Smart Chain?
BSC is a dual-chain architecture that will empower users to build their decentralized apps and digital assets on one blockchain and take advantage of the fast trading to exchange on the other.
https://www.binance.com/
What is Avalanche?
Avalanche is the fastest smart contracts platform in the blockchain industry, as measured by time-to-finality, and has the most validators securing its activity of any proof-of-stake protocol. Also is an open-source platform for launching decentralized applications and enterprise blockchain deployments in one interoperable, highly scalable ecosystem. Avalanche is the first decentralized smart contracts platform built for the scale of global finance, with near-instant transaction finality. Ethereum developers can quickly build on Avalanche as Solidity works out-of-the-box.
https://www.avax.network/
What is Ethereum?
Ethereum is both a blockchain network, an application platform, and a full-fledged programming language. The goal of the project is to create and publish distributed applications that do not require third party trust.
https://ethereum.org/en/