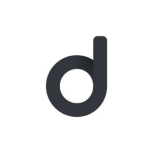 DAFI dBridge
Go to the website
Brief description of the bridge
Move DAFI from one chain to another. DAFI is building an entirely new incentive model for every protocol & application. Today, everything decentralized relies on inflation, an example is miners earning Bitcoin in return for maintaining the Blockchain.
Supported networks
What is Binance Smart Chain?
BSC is a dual-chain architecture that will empower users to build their decentralized apps and digital assets on one blockchain and take advantage of the fast trading to exchange on the other.
https://www.binance.com/
What is Ethereum?
Ethereum is both a blockchain network, an application platform, and a full-fledged programming language. The goal of the project is to create and publish distributed applications that do not require third party trust.
https://ethereum.org/en/