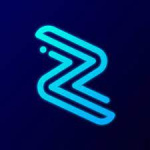 ZigZag Bridge
Brief description of the bridge
ZigZag is a native, easy-to-use, reliable, fully secure and low fee Decentralized Exchange built on ZK Rollups.
Supported networks
What is zkSync?
zkSync is a scaling and privacy engine for Ethereum. Its current functionality scope includes low gas transfers of ETH and ERC20 tokens in the Ethereum network, atomic swaps & limit orders as well as native L2 NFT support. This document is a high-level description of the zkSync development ecosystem. zkSync is built on ZK Rollup architecture. ZK Rollup is an L2 scaling solution in which all funds are held by a smart contract on the mainchain, while computation and storage are performed off-chain. For every Rollup block, a state transition zero-knowledge proof (SNARK) is generated and verified by the mainchain contract. This SNARK includes the proof of the validity of every single transaction in the Rollup block. Additionally, the public data update for every block is published over the mainchain network in the cheap calldata.
https://zksync.io/
What is Polygon?
Polygon is actually a layer-2 scaling solution whose main objective is to convey mass adaptation to the Ethereum platform. Polygon brings Layer-2 scalability to Ethereum with its multi-chain ecosystem. It drastically improves the overall efficiency and workings of the Matic network. The main aim is to create more and more solutions to scalability.
https://polygon.technology/
What is Ethereum?
Ethereum is both a blockchain network, an application platform, and a full-fledged programming language. The goal of the project is to create and publish distributed applications that do not require third party trust.
https://ethereum.org/en/
1