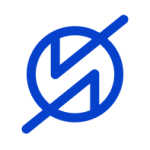 Zeroswap
Audit: No
Website:
Wallets:
Community:
Brief description of the bridge
ZeroSwap.io is a Multi-Chain protocol with Liquidity Mining, DeFi Token Offering, and DEX Aggregation. The protocol will reward users every time they make an on-chain trade and provide liquidity to existing DEXes . All transactions would be Gasless with Zero Trade Fee. Zeroswap is a multi-chain compatible decentralized exchange aggregator protocol focused on making zero-fee transactions possible. Zeroswap aims to make on-chain trading simple and easy by providing access to multi-chains like Ethereum, BSC, Polkadot, and Elrond under one roof. The design of the core product allows it to function gasless and focused on aggregating liquidity from multiple protocols. Zeroswap's vision is to provide 100% decentralized products and solutions to access on-chain decentralized finance.
Supported networks
Audits and Exploits
We're not found any audits or exploits. If you find something or have any information about it, please, contact us at [email protected]

Limits
Limits wasn't found. If you find it, please, contact us to [email protected] (include the name of the bridge in the subject line of your e-mail)

Bridge Token
This bridge has his own token called ZEE.
What is Binance Smart Chain?
BSC is a dual-chain architecture that will empower users to build their decentralized apps and digital assets on one blockchain and take advantage of the fast trading to exchange on the other.
https://www.binance.com/
What is Polygon?
Polygon is actually a layer-2 scaling solution whose main objective is to convey mass adaptation to the Ethereum platform. Polygon brings Layer-2 scalability to Ethereum with its multi-chain ecosystem. It drastically improves the overall efficiency and workings of the Matic network. The main aim is to create more and more solutions to scalability.
https://polygon.technology/
What is Ethereum?
Ethereum is both a blockchain network, an application platform, and a full-fledged programming language. The goal of the project is to create and publish distributed applications that do not require third party trust.
https://ethereum.org/en/
1