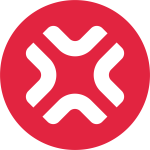 XP.NETWORK NFT Multi-Chain Bridge
Brief description of the bridge
XP.NETWORK is an ecosystem centered around a multi-chain bridge for minted NFTs. It tears down the barriers between blockchains, allowing NFTs to flow freely across networks. Connecting dApps, token minters, traders, and owners, XP.NETWORK builds the foundations for a single global NFT market.
Supported networks
What is Algorand?
Algorand is the world's most decentralized, scalable, and secure blockchain infrastructure. From decentralized finance to generative NFT art (and everything in between), our sustainable blockchain is powering economic models of the future.
https://www.algorand.com/
What is Elrond?
A highly scalable, fast and secure blockchain platform for distributed apps, enterprise use cases and the new internet economy.
https://elrond.com/
What is Velas?
Velas is a Swiss headquartered technology company led by a diverse team of engineers, cryptographers, researchers, mathematicians and results-driven business leaders
https://velas.com/
What is Gnosis Chain?
The Gnosis Chain is a stable payments EVM (Ethereum Virtual Machine) blockchain designed for fast and inexpensive transactions. The chain uses a unique dual-token model; xDai is a stable token used for transactions, payments, and fees, and STAKE is a governance token used to support the underlying POSDAO Proof-of-Stake consensus.
https://www.xdaichain.com/
What is Binance Smart Chain?
BSC is a dual-chain architecture that will empower users to build their decentralized apps and digital assets on one blockchain and take advantage of the fast trading to exchange on the other.
https://www.binance.com/
What is Polygon?
Polygon is actually a layer-2 scaling solution whose main objective is to convey mass adaptation to the Ethereum platform. Polygon brings Layer-2 scalability to Ethereum with its multi-chain ecosystem. It drastically improves the overall efficiency and workings of the Matic network. The main aim is to create more and more solutions to scalability.
https://polygon.technology/
What is Avalanche?
Avalanche is the fastest smart contracts platform in the blockchain industry, as measured by time-to-finality, and has the most validators securing its activity of any proof-of-stake protocol. Also is an open-source platform for launching decentralized applications and enterprise blockchain deployments in one interoperable, highly scalable ecosystem. Avalanche is the first decentralized smart contracts platform built for the scale of global finance, with near-instant transaction finality. Ethereum developers can quickly build on Avalanche as Solidity works out-of-the-box.
https://www.avax.network/
What is Fuse?
What was once a concept is now emerging as a reality, with ever-increasing transactional flow being captured by peer–to–peer networks. With Fuse, anyone can launch and manage these new networks, empowered by simple, easy to use tools.
https://fuse.io/
What is Tezos?
Tezos is an open-source platform that addresses key barriers facing blockchain adoption for assets and applications backed by a global community of validators, researchers, and builders. By design, Tezos embraces long-term upgradability, open participation, collaboration, and smart contract safety.
https://tezos.com/
What is IoTex?
IoTeX was founded as an open-source platform in 2017 with a vision for the Internet of Trusted Things, a decentralized ecosystem where humans and machines can interact with guaranteed security and trust. IoTex Team is on a mission to ensure everyday people and businesses can own and control their devices, as well as the data/value they generate. By connecting the physical and digital worlds, IoTeX will democratize access to machine-backed DApps, assets, and services to deliver value to users and fuel the new machine economy.
https://iotex.io/
What is Aurora?
Aurora is a decentralized application platform based on third-generation blockchain technology dedicated to providing mature blockchain technology solutions for the entire industry.
https://www.aurorachain.io/
What is TRON?
Tron is a blockchain-based decentralized digital platform with its own cryptocurrency, called Tronix or TRX. Tron aims to host a global entertainment system for the cost-effective sharing of digital content. TRON provides a decentralized virtual machine, which can execute a program using an international network of public nodes. The network has zero transaction fees and conducts approximately 2,000 transactions per second.
https://tron.network/
What is Ethereum?
Ethereum is both a blockchain network, an application platform, and a full-fledged programming language. The goal of the project is to create and publish distributed applications that do not require third party trust.
https://ethereum.org/en/
1