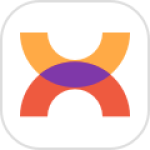 xDai Bridge
Brief description of the bridge
The TokenBridge architecture is used to move and convert assets between chains. With the xDai chain, the bridge converts Dai into xDai. Once converted, xDai is used as a native token (for transactions as well as transaction fees) on a chain where block times are fast and transactions are stable and extremely inexpensive. When a user is finished using xDai, they can convert it back to Dai using the same bridge.
Supported networks
Bridge Token
This bridge has his own token call xDAI. xDai tokens are used to pay for gas and transactions on the xDai chain. They are a stable token (worth ~ 1 USD) created from locked Dai. Note that xDai features a dual token model with xDai as the stable transaction currency and STAKE as the staking/utility token
Limits
The minimum per transaction amount is: 10 xDai

What is Gnosis Chain?
The Gnosis Chain is a stable payments EVM (Ethereum Virtual Machine) blockchain designed for fast and inexpensive transactions. The chain uses a unique dual-token model; xDai is a stable token used for transactions, payments, and fees, and STAKE is a governance token used to support the underlying POSDAO Proof-of-Stake consensus.
https://www.xdaichain.com/
What is Ethereum?
Ethereum is both a blockchain network, an application platform, and a full-fledged programming language. The goal of the project is to create and publish distributed applications that do not require third party trust.
https://ethereum.org/en/
1