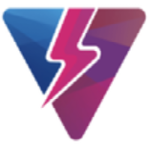 VoltSwap
Brief description of the bridge
VoltSwap is the first major DEX in the Meter ecosystem. It is a completely community-driven project and was introduced by the Meter.io team to showcase the capabilities of the Meter blockchain.
Supported networks
What is Meter?
High-performance blockchain infrastructure that scales and connects the financial Internet.
https://meter.io/
What is Moonbeam?
Moonbeam simplifies the developer experience by combining full Ethereum compatibility with the power of Polkadot, including scalability, cross-chain integrations, and on-chain governance.
https://moonbeam.network/networks/moonbeam/
1