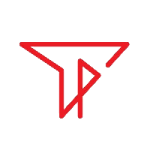 TronPad
Brief description of the bridge
TronPad is the only IDO platform built on and partnered with the Tron Network. TronPad will empower cryptocurrency projects with the ability to distribute tokens and raise liquidity.
Supported networks
About Tronpad
Tronpad team has partnered with Tron to bring its popular low barrier to entry IDO solutions to to the Tron network that will incentivize and reward all token holders in a way that is inclusive and fair.
Smart Contracts
Unfortunately, smart contracts wasn't found. If you find it, please, contact us at [email protected]

Limits
Daily limits of Assets:
TRONPAD: 1000000 TRONPAD
CWT: 1000000 CWT
PKR: 1000000 PKR
SWAPZ: 1000000 SWAPZ
DCB: 1000000 DCB
KCCPAD: 1000000 KCCPAD
SOS: 1000000000000000 SOS
What is Binance Smart Chain?
BSC is a dual-chain architecture that will empower users to build their decentralized apps and digital assets on one blockchain and take advantage of the fast trading to exchange on the other.
https://www.binance.com/
What is TRON?
Tron is a blockchain-based decentralized digital platform with its own cryptocurrency, called Tronix or TRX. Tron aims to host a global entertainment system for the cost-effective sharing of digital content. TRON provides a decentralized virtual machine, which can execute a program using an international network of public nodes. The network has zero transaction fees and conducts approximately 2,000 transactions per second.
https://tron.network/
1