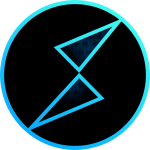 Thor Swap (Cross Swap)
Brief description of the bridge
THORSwap is the world's first Multichain DEX that utilizes the THORChain network to provide a front-end user interface to perform cross-chain swaps. This is done in a permissionless, trustless, and non-custodial manner. There are no pegged or wrapped assets, it is purely native.
Supported networks
Smart Contracts
Unfortunately, smart contracts wasn't found. If you find it, please, contact us at [email protected]

Audits and Exploits
This bridge was audited by PeckShield so you can find these documents here. Any exploits or bounty-program wasn't found.

Bridge Token
This bridge has his own native token called RUNE.
Limits
Limits wasn't found. If you find it, please, contact us to [email protected] (include the name of the bridge in the subject line of your e-mail)

What is Binance Chain?
Binance Chain is a blockchain software system developed by Binance and its community. Binance DEX refers to the decentralized exchange features developed on top of Binance Chain.
https://www.binance.org/ru
What is THORchain?
THORChain is a decentralised cross-chain liquidity protocol based on Tendermint & Cosmos-SDK and utilising Threshold Signature Schemes (TSS). It does not peg or wrap assets, it simply determines how to move them in response to user-actions.
https://thorchain.org/
What is Bitcoin?
Bitcoin is a decentralized, censorship-proof, secure and limitless network. Bitcoin is the first decentralized form of money on the blockchain. Bitcoin is also the first cryptocurrency. Bitcoin uses public-key cryptography, peer-to-peer networking, and proof-of-work to process and verify payments.
https://bitcoin.org/
What is Ethereum?
Ethereum is both a blockchain network, an application platform, and a full-fledged programming language. The goal of the project is to create and publish distributed applications that do not require third party trust.
https://ethereum.org/en/
1