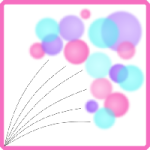 The ONE Bridge TESTNET
Brief description of the bridge
Glitter Finance proposes a platform that allows the redeployment of a portion of locked tokens (collateral) on one chain into yield-generating vaults on another chain through an integration with the Glitter Bridge. Glitter Finance creates synthetic versions of the collateralized tokens on the new chain, boosting capital efficiency and liquidity across the platform.
Supported networks
Audits and Exploits
We're not found any audits or exploits. If you find something or have any information about it, please, contact us at [email protected]

Limits
Limits wasn't found. If you find it, please, contact us to [email protected] (include the name of the bridge in the subject line of your e-mail)

Smart Contracts
Unfortunately, smart contracts wasn't found. If you find it, please, contact us at [email protected]

Bridge Token
Bridge token wasn't found. If you have any information, please, contact us [email protected]

What is Algorand?
Algorand is the world's most decentralized, scalable, and secure blockchain infrastructure. From decentralized finance to generative NFT art (and everything in between), our sustainable blockchain is powering economic models of the future.
https://www.algorand.com/
What is Solana?
Solana is a decentralized blockchain built to enable scalable, user-friendly apps for the world. Solana ensures composability between ecosystem projects by maintaining a single global state as the network scales. Never deal with fragmented Layer 2 systems or sharded chains.
https://solana.com/
1