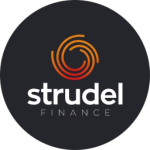 Strudel Finance
Brief description of the bridge
The Strudel DAO links Bitcoin (BTC), Bitcoin Cash (BCH), and other centralized assets to the expanding DeFi landscape.
Supported networks
About Strudel
Powered by the governance token, Strudel Token (TRDL), Strudel allows BTC, BCH, and other assets to be utilized in the Ethereum and Polygon ecosystems to reap the benefits of liquidity mining, arbitrage, lending, collateralization, and more.

What is Binance Smart Chain?
BSC is a dual-chain architecture that will empower users to build their decentralized apps and digital assets on one blockchain and take advantage of the fast trading to exchange on the other.
https://www.binance.com/
What is Bitcoin?
Bitcoin is a decentralized, censorship-proof, secure and limitless network. Bitcoin is the first decentralized form of money on the blockchain. Bitcoin is also the first cryptocurrency. Bitcoin uses public-key cryptography, peer-to-peer networking, and proof-of-work to process and verify payments.
https://bitcoin.org/
What is Ethereum?
Ethereum is both a blockchain network, an application platform, and a full-fledged programming language. The goal of the project is to create and publish distributed applications that do not require third party trust.
https://ethereum.org/en/
1