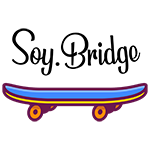 SOY Bridge
Go to the website
Reviews about bridge
The number of people voted 5
Atanas Zarkov
One of the best and secure bridges out there. What's the best is that more chains will be supported in the future for sure.
Vladimir R.
One of the best bridges by security experts in crypto world. Strongly recommedated for everyday use.
Toto
Fast, cheap and reliable dapp. 1. A clear and illustrative number of blocks to confirm transactions. 2. Intuitive controls and instructions, as well as a responsive community ready to help. 3. Trusted developer, leader in the security sector. 4. The cheapest fees I've seen on bridges.
Dascalescu Gheorghe
The most secure Defi platform and the most secure at the moment.
SK
Very good bridge, fast and secure