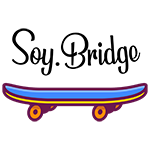 SOY Bridge
Brief description of the bridge
Soy Bridge is a decentralized cross-chain bridge for EVM-compatible blockchains providing a whole new level of security powered by the model developed by Callisto Network's team of experienced smart contract auditors. Soy Bridge supports several token standards, including ERC223, ERC20, BEP20, and BRC20, and continues to grow by adding new networks support regularly.
Supported networks
What is BitTorrent?
BitTorrent Chain is a brand-new heterogeneous cross-chain interoperability protocol, which leverages sidechains for the scaling of smart contracts
https://official.bt.io/?language=EN
What is Ethereum Classic?
Unlike Ethereum™, on Classic, Code is Law. This means that "applications run exactly as programmed without downtime, censorship or third party interference". Ethereum Classic has evolved its ability to deliver on this promise by maxing-out the characteristics that yield decentralization, unstoppability, and censorship resistance against strong external forces. It is the only major Smart Contract Platform that has proven its ability to uphold this promise.
https://ethereumclassic.org/
What is Callisto Network?
A smart-contract ecosystem with a real emphasis on security. Build, stake and trade on a never compromised blockchain.
https://callisto.network/
What is Binance Smart Chain?
BSC is a dual-chain architecture that will empower users to build their decentralized apps and digital assets on one blockchain and take advantage of the fast trading to exchange on the other.
https://www.binance.com/
What is Ethereum?
Ethereum is both a blockchain network, an application platform, and a full-fledged programming language. The goal of the project is to create and publish distributed applications that do not require third party trust.
https://ethereum.org/en/
1