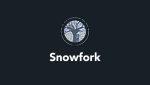 Snowbridge
Brief description of the bridge
Snowbridge is a decentralized, trustless and general purpose bridge between Polkadot and Ethereum built by Snowfork. Being general-purpose, Snowbridge can facilitate transfer of arbitrary state across chains through arbitrary messages that are not tied to any particular application, and can support cross-chain applications. At the end of January there will be a working testnet with which end users and blockchain developers will be able to interact and integrate, as well as some demos to play with :)
Supported networks
Smart Contracts
Unfortunately, smart contracts wasn't found. If you find it, please, contact us at [email protected]

Bridge Token
Bridge token wasn't found. If you have any information, please, contact us [email protected]

Limits
Limits wasn't found. If you find it, please, contact us to [email protected] (include the name of the bridge in the subject line of your e-mail)

Audits and Exploits
We're not found any audits or exploits. If you find something or have any information about it, please, contact us at [email protected]

What is Polkadot?
Polkadot is built to connect private and consortium chains, public and permissionless networks, oracles, and future technologies that are yet to be created.
https://polkadot.network/
What is Ethereum?
Ethereum is both a blockchain network, an application platform, and a full-fledged programming language. The goal of the project is to create and publish distributed applications that do not require third party trust.
https://ethereum.org/en/
1