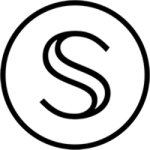 Secret Bridge
Brief description of the bridge
The bridge allows users to lock their ETH or ERC20 in a smart contract on Ethereum and mint secretETH or secretERC20, which are wrapped tokens with privacy on the Secret Network based on SNIP-20 standard.
Supported networks
Smart Contracts
Unfortunately, smart contracts wasn't found. If you find it, please, contact us at [email protected]

Audits and Exploits
We're not found any audits or exploits. If you find something or have any information about it, please, contact us at [email protected]

Limits
Limits wasn't found. If you find it, please, contact us to [email protected] (include the name of the bridge in the subject line of your e-mail)

Bridge Token
Bridge token wasn't found. If you have any information, please, contact us [email protected]

What is Binance Smart Chain?
BSC is a dual-chain architecture that will empower users to build their decentralized apps and digital assets on one blockchain and take advantage of the fast trading to exchange on the other.
https://www.binance.com/
What is Monero?
Secret Bridges bring programmable privacy to assets from other ecosystems, allowing them to enter Secret Network as privacy-preserving "Secret Tokens." Secret Tokens are a powerful concept - they're programmable like ERC-20s and usable in applications, but they remain private by default like Monero and similar coins. Interactions with Secret Token contracts are encrypted, viewable only to address owners or holders of their viewing key.
https://www.getmonero.org/
What is Secret Network?
Secret Network is a blockchain protocol that enables decentralized applications to perform encrypted computations. Secret contracts can take encrypted inputs and produce encrypted outputs, without exposing any data while it is in-use. Secret Network was built with the Cosmos SDK using Tendermint for consensus, and is governed by SCRT token holders.
https://scrt.network/blog
What is Ethereum?
Ethereum is both a blockchain network, an application platform, and a full-fledged programming language. The goal of the project is to create and publish distributed applications that do not require third party trust.
https://ethereum.org/en/
1