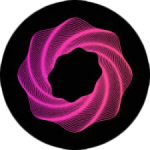 Radar Bridge
Brief description of the bridge
On Radar Bridge users are able to transfer their assets between different networks in the easiest way possible. Hence, pathing the way for a new DeFi experience where protocols can communicate and operate among themselves better and faster. At this time users are able to bridge their $RADAR tokens between the ETH, Fanton and BSC networks.
Supported networks
About Radar Bridge
One problem of the variety of blockchains is their inability to interoperate or communicate with each other. This is where Radar steps in, trying to solve one of the biggest problems in the industry: Open Interoperability and bring the future of blockchain synergy.

What is Binance Smart Chain?
BSC is a dual-chain architecture that will empower users to build their decentralized apps and digital assets on one blockchain and take advantage of the fast trading to exchange on the other.
https://www.binance.com/
What is Fantom?
Fantom is a high-performance, scalable, and secure smart-contract platform. It is designed to overcome the limitations of previous generation blockchain platforms. Fantom is permissionless, decentralized, and open-source. Lachesis, its revolutionary aBFT consensus mechanism, allows Fantom to be much faster and cheaper than older technologies, yet extremely secure.
https://fantom.foundation/
What is Ethereum?
Ethereum is both a blockchain network, an application platform, and a full-fledged programming language. The goal of the project is to create and publish distributed applications that do not require third party trust.
https://ethereum.org/en/
1