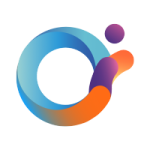 Orion Protocol Bridge
Brief description of the bridge
Orion Bridge is the first peer-to-peer atomic swap bridge. No limits, delays, refused orders, blocked funds, or exploits. Instant cross-chain, cross-exchange liquidity aggregation. Near zero-fee trading of popular ERC20 assets.
Supported networks
Supported currencies
What is Binance Smart Chain?
BSC is a dual-chain architecture that will empower users to build their decentralized apps and digital assets on one blockchain and take advantage of the fast trading to exchange on the other.
https://www.binance.com/
What is Fantom?
Fantom is a high-performance, scalable, and secure smart-contract platform. It is designed to overcome the limitations of previous generation blockchain platforms. Fantom is permissionless, decentralized, and open-source. Lachesis, its revolutionary aBFT consensus mechanism, allows Fantom to be much faster and cheaper than older technologies, yet extremely secure.
https://fantom.foundation/
What is Ethereum?
Ethereum is both a blockchain network, an application platform, and a full-fledged programming language. The goal of the project is to create and publish distributed applications that do not require third party trust.
https://ethereum.org/en/
1