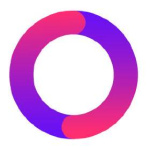 OneSwap
Brief description of the bridge
OneSwap is a fully decentralized Smart Contract-based trading protocol, which introduces limit orders on the basis of DEX's permission-less token listing and automated market making, and improves user experiences via its own OneSwap Wallet. As a universal on-chain one-stop trading service platform, OneSwap can be deployed on any blockchain that supports smart contracts.
Supported networks
What is CoinEx Smart Chain?
Based on PoS consensus protocol, CoinEx Smart Chain is decentralized and energy efficient. CSC makes it easy to build your own decentralized applications.
https://www.coinex.org/?lang=en_US
What is Binance Smart Chain?
BSC is a dual-chain architecture that will empower users to build their decentralized apps and digital assets on one blockchain and take advantage of the fast trading to exchange on the other.
https://www.binance.com/
What is TRON?
Tron is a blockchain-based decentralized digital platform with its own cryptocurrency, called Tronix or TRX. Tron aims to host a global entertainment system for the cost-effective sharing of digital content. TRON provides a decentralized virtual machine, which can execute a program using an international network of public nodes. The network has zero transaction fees and conducts approximately 2,000 transactions per second.
https://tron.network/
What is Ethereum?
Ethereum is both a blockchain network, an application platform, and a full-fledged programming language. The goal of the project is to create and publish distributed applications that do not require third party trust.
https://ethereum.org/en/
1