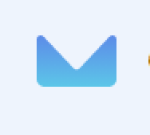 OmniBridge
Brief description of the bridge
The OmniBridge multi-token extension for the Arbitrary Message Bridge between Ethereum and the xDai chain is the simplest way to transfer ANY ERC20/ERC677/ERC827 token to the xDai chain. An AMB bridge extension is a pair of mediator contracts associated with a specific pair of Arbitrary Message Bridge contracts.
Supported networks
Smart Contracts
Unfortunately, smart contracts wasn't found. If you find it, please, contact us at [email protected]

Audits and Exploits
This bridge was audited by ChainSecurity so you can find these documents here. Any exploits or bounty-program wasn't found.

Bridge Token
Bridge token wasn't found. If you have any information, please, contact us [email protected]

Limits
Limits wasn't found. If you find it, please, contact us to [email protected] (include the name of the bridge in the subject line of your e-mail)

What is POA Network?
POA Core is an autonomous network secured by a group of trusted validators. All validators on the network are United States notaries, and their information is publicly available. This distributed group of known validators allows the network to provide fast and inexpensive transactions.
https://www.poa.network/
What is Binance Smart Chain?
BSC is a dual-chain architecture that will empower users to build their decentralized apps and digital assets on one blockchain and take advantage of the fast trading to exchange on the other.
https://www.binance.com/
What is Gnosis Chain?
The Gnosis Chain is a stable payments EVM (Ethereum Virtual Machine) blockchain designed for fast and inexpensive transactions. The chain uses a unique dual-token model; xDai is a stable token used for transactions, payments, and fees, and STAKE is a governance token used to support the underlying POSDAO Proof-of-Stake consensus.
https://www.xdaichain.com/
What is Ethereum?
Ethereum is both a blockchain network, an application platform, and a full-fledged programming language. The goal of the project is to create and publish distributed applications that do not require third party trust.
https://ethereum.org/en/
1