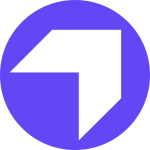 Octus Bridge
Brief description of the bridge
Octus Bridge is a platform developed by the Broxus team that enables the bi-directional transfer of tokens between the Everscale and other networks.
Supported networks
About Octus Bridge
The bridge allows users to move liquidity from Ethereum, Binance Smart Chain, Milkomeda, Avalanche, Fantom and Polygon to the Everscale network, where transactions require minimal fees and take place at much higher speeds. The Octus Bridge, like all bridges between blockchains, is an important part of the DeFi ecosystem. Bridges allow funds to move between blockchains to support other DeFi products like DEXs.
What is Everscale?
Everscale is a decentralized global blockchain network launched on top of Ever OS on May 7, 2020. Everscale is a new and unique blockchain design that proposes a scalable decentralized world computer, paired with a distributed operating system - Ever OS. Ever OS is capable of processing millions of transactions per second, with Turing-complete smart contracts and decentralized user interfaces. Everscale presents some new and unique properties, such as dynamic multithreading, soft majority consensus and distributed programming, which enable it to be scalable, fast and secure at the same time. It is governed by a decentralized community founded upon meritocratic principles via Soft Majority Voting protocol.
https://everscale.network/
What is Milkomeda?
Milkomeda delivers rollup technologies to leading Layer 1 ecosystems by offering the most popular smart contracting language, Solidity, while enhancing inter-blockchain interoperability, user experience, and developer traction all at the Layer 2 level.
https://www.milkomeda.com/
What is Binance Smart Chain?
BSC is a dual-chain architecture that will empower users to build their decentralized apps and digital assets on one blockchain and take advantage of the fast trading to exchange on the other.
https://www.binance.com/
What is Polygon?
Polygon is actually a layer-2 scaling solution whose main objective is to convey mass adaptation to the Ethereum platform. Polygon brings Layer-2 scalability to Ethereum with its multi-chain ecosystem. It drastically improves the overall efficiency and workings of the Matic network. The main aim is to create more and more solutions to scalability.
https://polygon.technology/
What is Avalanche?
Avalanche is the fastest smart contracts platform in the blockchain industry, as measured by time-to-finality, and has the most validators securing its activity of any proof-of-stake protocol. Also is an open-source platform for launching decentralized applications and enterprise blockchain deployments in one interoperable, highly scalable ecosystem. Avalanche is the first decentralized smart contracts platform built for the scale of global finance, with near-instant transaction finality. Ethereum developers can quickly build on Avalanche as Solidity works out-of-the-box.
https://www.avax.network/
What is Fantom?
Fantom is a high-performance, scalable, and secure smart-contract platform. It is designed to overcome the limitations of previous generation blockchain platforms. Fantom is permissionless, decentralized, and open-source. Lachesis, its revolutionary aBFT consensus mechanism, allows Fantom to be much faster and cheaper than older technologies, yet extremely secure.
https://fantom.foundation/
What is Ethereum?
Ethereum is both a blockchain network, an application platform, and a full-fledged programming language. The goal of the project is to create and publish distributed applications that do not require third party trust.
https://ethereum.org/en/
1