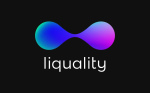 Liquality Swap
Brief description of the bridge
Liquality is a vision for a more open and equitable future, where anyone can transact freely from middlemen and discrimination. If Bitcoin removes intermediaries from your money, then Liquality ensures that they stay out of your swaps. To that end, its core contributors have been building two tools that empower participants to swap cryptocurrencies peer-to-peer. The first is a free (as in freedom) software library that lays the foundation for a blockchain-agnostic network of cryptocurrency, known as the Chain Abstraction Layer (CAL). The second is an adapter for wallets that allows users to conduct atomic cross-chain swaps of cryptocurrencies between blockchains without counterparty risk, middlemen, or fees.
Supported networks
Smart Contracts
Unfortunately, smart contracts wasn't found. If you find it, please, contact us at [email protected]

Audits and Exploits
This bridge was audited by Consensys Deligence so you can find these documents here. Any exploits or bounty-program wasn't found.

Limits
1. BTC
Minimum: 0.002
Maximum: 2.55957675
2. ETH
Minimum: 0.05
Maximum: 51.336249975955075
3. RBTC
Minimum: 0.002
Maximum: 4.260134782135922
4. MATIC
Minimum: 120
Maximum: 109811.3758514476
5. USDT
Minimum: 100
Maximum: 200954.817808
6. WBTC
Minimum: 0.002
Maximum: 4.26167066
7. DAI
Minimum: 100
Maximum: 201081.7003610781
8. USDC
Minimum: 100
Maximum: 200954.817808

Bridge Token
Bridge token wasn't found. If you have any information, please, contact us [email protected]

What is RSK?
Rsk is the most secure smart contract network in the world and enables decentralized applications secured by the Bitcoin Network to empower people and improve the quality of life of millions. RSK's goal is to add value and functionality to the bitcoin ecosystem by enabling smart-contracts, near instant payments, and higher-scalability
https://www.rsk.co/
What is Bitcoin?
Bitcoin is a decentralized, censorship-proof, secure and limitless network. Bitcoin is the first decentralized form of money on the blockchain. Bitcoin is also the first cryptocurrency. Bitcoin uses public-key cryptography, peer-to-peer networking, and proof-of-work to process and verify payments.
https://bitcoin.org/
What is Near?
NEAR is a decentralized application platform that is secure enough to manage high value assets like money or identity and performant enough to make them useful for everyday people, putting the power of the Open Web in their hands.
https://near.org/ru/
What is Ethereum?
Ethereum is both a blockchain network, an application platform, and a full-fledged programming language. The goal of the project is to create and publish distributed applications that do not require third party trust.
https://ethereum.org/en/
1