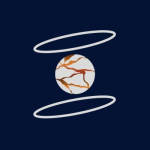 Kintsugi
Brief description of the bridge
Kintsugi's KBTC brings radically open Bitcoin to Kusama to kickstart liquidity for parachains like Karura, Shiden and Moonriver. KBTC is a 1:1 Bitcoin-backed asset on Kusama, maintained by a decentralized network of collateralized Vaults. Users must only ever trust that Bitcoin and the DeFi platform they use are secure. Head over to the interBTC chapter of this documentation to read more about the underlying trustless and decentralized cross-chain technology (the XCLAIM protocol).
Supported networks
Bridge overview
At the moment, the bridge works in the Testnet mode. Familiarize yourself with the documentation in the instructions before using the tax platform.
Smart Contracts
Unfortunately, smart contracts wasn't found. If you find it, please, contact us at [email protected]

Limits
Limits wasn't found. If you find it, please, contact us to [email protected] (include the name of the bridge in the subject line of your e-mail)

Bridge Token
Bridge token wasn't found. If you have any information, please, contact us [email protected]

Audits and Exploits
We're not found any audits or exploits. If you find something or have any information about it, please, contact us at [email protected]

What is Cosmos?
The vision of Cosmos is to make it easy for developers to build blockchains and break the barriers between blockchains by allowing them to transact with each other. The end goal is to create an Internet of Blockchains, a network of blockchains able to communicate with each other in a decentralized way. With Cosmos, blockchains can maintain sovereignty, process transactions quickly and communicate with other blockchains in the ecosystem, making it optimal for a variety of use cases.
https://cosmos.network/
What is Bitcoin?
Bitcoin is a decentralized, censorship-proof, secure and limitless network. Bitcoin is the first decentralized form of money on the blockchain. Bitcoin is also the first cryptocurrency. Bitcoin uses public-key cryptography, peer-to-peer networking, and proof-of-work to process and verify payments.
https://bitcoin.org/
What is Polkadot?
Polkadot is built to connect private and consortium chains, public and permissionless networks, oracles, and future technologies that are yet to be created.
https://polkadot.network/
What is Ethereum?
Ethereum is both a blockchain network, an application platform, and a full-fledged programming language. The goal of the project is to create and publish distributed applications that do not require third party trust.
https://ethereum.org/en/
1