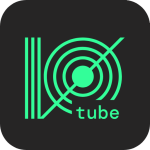 ioTube
Brief description of the bridge
ioTube is a decentralized cross-chain bridge that enables the bidirectional exchange of crypto-assets (e.g., fungible/non-fungible tokens, stablecoins) between IoTeX and other blockchain networks. In addition to the immediate use cases for ioTube to bring new assets, data, and liquidity to the IoTeX Network, ioTube has the potential to greatly expand the capabilities of the IoTeX Network: by utilizing ioTube to port over the necessary crypto-assets and data, IoTeX has the potential to become a back-end processor for BSC and other blockchains. In the long-term, the unique assets generated by the IoTeX blockchain, such as IoT device data, can be used to trigger logic in smart contracts on BSC and other blockchains. In other words, IoTeX's blockchain could serve as an oracle for non-IoTeX contracts, or vice-versa.
Supported networks
Supported currencies
Audits and Exploits
We're not found any audits or exploits. If you find something or have any information about it, please, contact us at [email protected]

Bridge Token
This bridge's token called IOTX.
Limits
Limits wasn't found. If you find it, please, contact us to [email protected] (include the name of the bridge in the subject line of your e-mail)

What is Binance Smart Chain?
BSC is a dual-chain architecture that will empower users to build their decentralized apps and digital assets on one blockchain and take advantage of the fast trading to exchange on the other.
https://www.binance.com/
What is Polygon?
Polygon is actually a layer-2 scaling solution whose main objective is to convey mass adaptation to the Ethereum platform. Polygon brings Layer-2 scalability to Ethereum with its multi-chain ecosystem. It drastically improves the overall efficiency and workings of the Matic network. The main aim is to create more and more solutions to scalability.
https://polygon.technology/
What is IoTex?
IoTeX was founded as an open-source platform in 2017 with a vision for the Internet of Trusted Things, a decentralized ecosystem where humans and machines can interact with guaranteed security and trust. IoTex Team is on a mission to ensure everyday people and businesses can own and control their devices, as well as the data/value they generate. By connecting the physical and digital worlds, IoTeX will democratize access to machine-backed DApps, assets, and services to deliver value to users and fuel the new machine economy.
https://iotex.io/
What is Ethereum?
Ethereum is both a blockchain network, an application platform, and a full-fledged programming language. The goal of the project is to create and publish distributed applications that do not require third party trust.
https://ethereum.org/en/
1