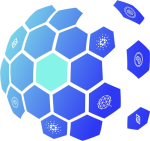 HyperBridge
Go to the website
Brief description of the bridge
HyperBridge is facilitating the rise of the biggest use case for DeFi, bringing together the entire network of blockchains, projects, users and investors to take advantage of the ever growing utility in the cross-chain world.
Supported networks
Bridge Token
SPHRI is a utility token for the Spherium Finance All-in-One Cross-Chain DeFi Ecosystem. With this token, ecosystem users will be able to vote on community proposals and improvements, pay for ecosystem transactions (e.g., using the bridge), and earn ecosystem rewards if they're holders.

What is Binance Smart Chain?
BSC is a dual-chain architecture that will empower users to build their decentralized apps and digital assets on one blockchain and take advantage of the fast trading to exchange on the other.
https://www.binance.com/
What is Polygon?
Polygon is actually a layer-2 scaling solution whose main objective is to convey mass adaptation to the Ethereum platform. Polygon brings Layer-2 scalability to Ethereum with its multi-chain ecosystem. It drastically improves the overall efficiency and workings of the Matic network. The main aim is to create more and more solutions to scalability.
https://polygon.technology/
What is Avalanche?
Avalanche is the fastest smart contracts platform in the blockchain industry, as measured by time-to-finality, and has the most validators securing its activity of any proof-of-stake protocol. Also is an open-source platform for launching decentralized applications and enterprise blockchain deployments in one interoperable, highly scalable ecosystem. Avalanche is the first decentralized smart contracts platform built for the scale of global finance, with near-instant transaction finality. Ethereum developers can quickly build on Avalanche as Solidity works out-of-the-box.
https://www.avax.network/
What is Ethereum?
Ethereum is both a blockchain network, an application platform, and a full-fledged programming language. The goal of the project is to create and publish distributed applications that do not require third party trust.
https://ethereum.org/en/