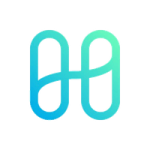 Horizon Bridge
Brief description of the bridge
Horizon is a cross-chain bridge that allows exchange of crypto assets (e.g., fungible/non-fungible tokens, stablecoins) between Ethereum, Binance Smart Chain and Harmony blockchains.. Horizon's main purpose is to enable transfer of assets from Ethereum (or Binance Smart Chain) to Harmony. Users holding assets on Ethereum (or Binance Smart Chain) can exchange them to corresponding assets on Harmony (1:1). Horizon also allows redemption of the exchanged assets back to the user's Ethereum (or Binance Smart Chain) account at any time.
Supported networks
Bridge Fee
The Horizon bridge has still the lowest cost for Ethereum to Harmony transfers, however Harmony to Ethereum transfers will be expensive (at high Ethereum gas price). The Ethereum gas cost for Horizon bridge is comparable to every other bridge that is currently on Ethereum mainnet.
Audits and Exploits
Here's official smart contract audit document by PeckShield. Any exploits or bounty-program wasn't found.

Bridge Token
This bridge has his own token - ONE.
ONE is the native token for Harmony which supports the monetary flow of the entire Harmony economic system. ONE has 18 decimals.

Limits
Limits wasn't found. If you find it, please, contact us to [email protected] (include the name of the bridge in the subject line of your e-mail)
What is Binance Smart Chain?
BSC is a dual-chain architecture that will empower users to build their decentralized apps and digital assets on one blockchain and take advantage of the fast trading to exchange on the other.
https://www.binance.com/
What is Harmony?
Harmony is an open and fast blockchain. Harmony is your open platform for assets, collectibles, identity, governance.
https://www.harmony.one/
What is Ethereum?
Ethereum is both a blockchain network, an application platform, and a full-fledged programming language. The goal of the project is to create and publish distributed applications that do not require third party trust.
https://ethereum.org/en/
1