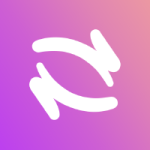 Hop.Exchange
Brief description of the bridge
Hop is a scalable rollup-to-rollup general token bridge. It allows users to send tokens from one rollup to another almost immediately without having to wait for the rollup's challenge period.
Supported networks
Smart Contracts
Unfortunately, smart contracts wasn't found. If you find it, please, contact us at [email protected]

Audits and Exploits
This bridge was audited by Monoceros Alpha, so you can find these documents here. Any exploits or bounty-program wasn't found.

Limits
Limits wasn't found. If you find it, please, contact us to [email protected] (include the name of the bridge in the subject line of your e-mail)

Bridge Token
Bridge token wasn't found. If you have any information, please, contact us [email protected]
What is Polygon?
Polygon is actually a layer-2 scaling solution whose main objective is to convey mass adaptation to the Ethereum platform. Polygon brings Layer-2 scalability to Ethereum with its multi-chain ecosystem. It drastically improves the overall efficiency and workings of the Matic network. The main aim is to create more and more solutions to scalability.
https://polygon.technology/
What is Arbitrum?
Arbitrum is a type of technology known as an optimistic rollup. It allows Ethereum smart contracts to scale by passing messages between smart contracts on the Ethereum main chain and those on the Arbitrum second layer chain. Much of the transaction processing is completed on the second layer and the results of this are recorded on the main chain drastically improving speed and efficiency.
https://arbitrum.io/
What is Optimism?
Optimistic Ethereum is an EVM compatible Optimistic Rollup chain. It's designed to be fast, simple, and secure. The Optimistic Ethereum network lets you send transactions, similar to Ethereum, but with two important advantages: *Near-instant transaction finality. You know almost immediately if your transaction took place or not. *Much lower transaction fees. Typically between a 1% and 10% of of the cost on L1. *Decentralization. All transactions are posted to L1 Ethereum, inheriting the strong security guarantees of Ethereum
https://www.optimism.io/
What is Gnosis Chain?
The Gnosis Chain is a stable payments EVM (Ethereum Virtual Machine) blockchain designed for fast and inexpensive transactions. The chain uses a unique dual-token model; xDai is a stable token used for transactions, payments, and fees, and STAKE is a governance token used to support the underlying POSDAO Proof-of-Stake consensus.
https://www.xdaichain.com/
What is Ethereum?
Ethereum is both a blockchain network, an application platform, and a full-fledged programming language. The goal of the project is to create and publish distributed applications that do not require third party trust.
https://ethereum.org/en/
1