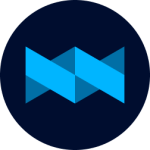 Helix BETA
Bridge Developer: Helix Team
Audit: No
Website:
Wallets:
Community:
Brief description of the bridge
Helix will provide a secure and convenient service for asset cross-chain users.
Supported networks
Smart Contracts
Unfortunately, smart contracts wasn't found. If you find it, please, contact us at [email protected]

Audits and Exploits
We're not found any audits or exploits. If you find something or have any information about it, please, contact us at [email protected]

Limits
Limits wasn't found. If you find it, please, contact us to [email protected] (include the name of the bridge in the subject line of your e-mail)

Bridge Token
Bridge token wasn't found. If you have any information, please, contact us [email protected]

Disclaimer
By using Helix, I agree to the following:
I understand that Helix is a bridge aggregator and is only responsible for routing the transfer to the selected bridge. Helix does not hold any funds in custody at any point.
I understand that the fees shown in a route are estimations and may vary.
I understand that the bridging time shown in a route is an estimation. Helix has no control over the bridging time. The bridge or protocol being used may sometimes take more time than the estimated time.
I understand that the app is in Beta and all risks associated with using it.
I am lawfully permitted to access this site and use Helix under the laws of the jurisdiction in which I reside and am located.
What is Crab?
Crab Network (Crab) Is A Canary Network With Real Economic Value For Darwinia. There Are Three Types Of Chains In The Crab Network: Namely Crab Smart Chain(CSC) Which Is EVM-Compatible, Crab Parachain(CP) Which Won The 22nd Kusama Parachain Slot, Crab Chain(CC) Based On Substrate.
https://crab.network/
What is Polygon?
Polygon is actually a layer-2 scaling solution whose main objective is to convey mass adaptation to the Ethereum platform. Polygon brings Layer-2 scalability to Ethereum with its multi-chain ecosystem. It drastically improves the overall efficiency and workings of the Matic network. The main aim is to create more and more solutions to scalability.
https://polygon.technology/
What is Darwinia?
As an open cross-chain bridge protocol based on Substrate, Darwinia focuses on the construction of future Internet of Tokens.
https://darwinia.network/
What is HECO?
HECO is a decentralized and cost efficient public chain that Ethereum developers can easily get started with and smart contracts are seamlessly compatible.
https://www.hecochain.com/en-us/
What is Ethereum?
Ethereum is both a blockchain network, an application platform, and a full-fledged programming language. The goal of the project is to create and publish distributed applications that do not require third party trust.
https://ethereum.org/en/
1