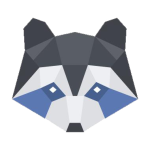 Hashbon Rocket
Brief description of the bridge
Hashbon Rocket is a new generation of DEX. Rocket allows you to exchange any ERC-20 token for any BEP-20 token and vice versa. Thus, we have implemented a true decentralized cross-chain exchange. Currently our MVP supports exchanges between ERC-20 and BEP-20 tokens, and we plan on adding all EVM-compatible blockchains, including Ethereum Classic, Matic, Fantom, Huobi Eco, xDai etc. You can find out more in our Whitepaper: https://rocket.hashbon.com/files/WP_05.08.2021.pdf
Supported networks
Hashbone Rocket Overview
The product, known as Hashbon Rocket, will facilitate the exchange of any ERC-20 token to BEP-20 versions and vice versa. Speaking of the product, the Hashbon Rocket platform touts itself as the first-ever cross-chain decentralized exchange (CDEX). While existing decentralized exchanges such as Uniswap and PancakeSwap operate within the confines of their underlying blockchains, Hashbon's Rocket is looking to build a truly decentralized cross-chain exchange that would allow users to swap tokens across a plethora of blockchains.
Audits and Exploits
We're not found any audits or exploits. If you find something or have any information about it, please, contact us at [email protected]

Limits
It's a fully decentralized bridge so there are no transfer limits or any restrictions.

Bridge Token
HASH token is the fuel for the Hashbon Rocket HASH allows: - Liquidity Providers to make swaps paying fees to arbiters - Arbiters to approve transactions and get voting power. Further, HASH will be designed to issue DeFi bonds and launch crowdsales. HASH token got listed on Uniswap, PancakeSwap and BurgerSwap as well as placed on CoinMarketCap and CoinGecko. Its launch was celebrated with the Bounty Campaign to grant HASH tokens to its participants in early June. The total released supply of HASH is 1,000,000,000 tokens. 40% HASH tokens to be sold in private and public sales 40% will be released for the Hashbon team 10% will be distributed for charity 2.5% will be handed out as part of the airdrop and bounty programs 7.5% will be a reward for those staking HASH for 1 year For initial distribution, we expect to release 17.5% HASH total supply: 5% - Private sale (50,000,000 HASH) 5% - Crowdsale including Pre-Sale (50,000,000 HASH) 5% - Reserve for exchanges (50,000,000 HASH) 2.5% - Bounty, ambassadors, advisors (25,000,000 HASH)

What is Binance Smart Chain?
BSC is a dual-chain architecture that will empower users to build their decentralized apps and digital assets on one blockchain and take advantage of the fast trading to exchange on the other.
https://www.binance.com/
What is Ethereum?
Ethereum is both a blockchain network, an application platform, and a full-fledged programming language. The goal of the project is to create and publish distributed applications that do not require third party trust.
https://ethereum.org/en/
1