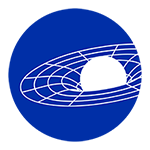 Gravity Bridge
Brief description of the bridge
Gravity lets people transfer tokens from Ethereum to Cosmos and back again by locking up tokens on the Ethereum side, and minting equivalent tokens on the Cosmos side (and vice versa).
Supported networks
Audits and Exploits
We're not found any audits or exploits. If you find something or have any information about it, please, contact us at [email protected]

Limits
Limits wasn't found. If you find it, please, contact us to [email protected] (include the name of the bridge in the subject line of your e-mail)

What is Crescent?
Crescent is to provide a connected DeFi functionality for Cosmos Ecosystem to enhance capital efficiency and manage risk effectively.
https://crescent.network/
What is Terra Classic?
Rebranded from Terra, Terra Classic is a public blockchain based on Tendermint. It is home to the algorithmic stablecoin TerraClassicUSD (USTC).
https://www.terra.money/
What is Evmos?
Evmos is bringing the world of Ethereum-based applications and assets to the interoperable networks of the Cosmos ecosystem, all while aligning developer and user incentives. Let's adventure together into the world of innovation where EVM meets interchain composability.
https://evmos.org/
What is Osmosis?
Osmosis is a decentralized peer-to-peer blockchain that people can use to create liquidity and trade IBC enabled tokens. The Osmosis blockchain is made up of free, public, and open-source software. Your use of Osmosis involves various risks, including, but not limited, to losses while digital assets are being supplied to Osmosis pools and losses due to the fluctuation of prices of tokens in a trading pair or liquidity pool, including Impermanence Loss. Before using any pool on the Osmosis blockchain, you should review the relevant documentation to make sure you understand how Osmosis works, and the pool you use on Osmosis works. Additionally, just as you can access email protocols, such as SMTP, through multiple email clients, you can access pools on Osmosis through several web or mobile interfaces. You are responsible for doing your own diligence on those interfaces to understand the fees and risks they present.
https://osmosis.zone/
What is Cosmos?
The vision of Cosmos is to make it easy for developers to build blockchains and break the barriers between blockchains by allowing them to transact with each other. The end goal is to create an Internet of Blockchains, a network of blockchains able to communicate with each other in a decentralized way. With Cosmos, blockchains can maintain sovereignty, process transactions quickly and communicate with other blockchains in the ecosystem, making it optimal for a variety of use cases.
https://cosmos.network/
What is Ethereum?
Ethereum is both a blockchain network, an application platform, and a full-fledged programming language. The goal of the project is to create and publish distributed applications that do not require third party trust.
https://ethereum.org/en/
1