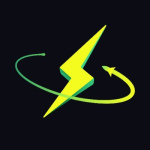 Voltage Bridge (previously FuseFi)
Brief description of the bridge
An automated liquidity protocol running on Fuse Network. It powers AMM-based swaps, inspired by Uniswap and other leading decentralized exchanges. Fuse is a payments-centric project which allows complementary currencies to be issued either as the main means of exchange or to create incentivization systems. With FuseSwap, these assets can have real market exchange value. Gas fees are restricted to $0.01. Assets can be bridged across from Ethereum. Swaps are performed at lightning speed.
Supported networks
Smart Contracts
You can check some contracts here.
Audits and Exploits
We're not found any audits or exploits. If you find something or have any information about it, please, contact us at [email protected]

Bridge Token
This bridge has his own token called FUSE. More info about this token you can read here.
Limits
Limits wasn't found. If you find it, please, contact us to [email protected] (include the name of the bridge in the subject line of your e-mail)

What is Binance Smart Chain?
BSC is a dual-chain architecture that will empower users to build their decentralized apps and digital assets on one blockchain and take advantage of the fast trading to exchange on the other.
https://www.binance.com/
What is Fuse?
What was once a concept is now emerging as a reality, with ever-increasing transactional flow being captured by peer–to–peer networks. With Fuse, anyone can launch and manage these new networks, empowered by simple, easy to use tools.
https://fuse.io/
What is Ethereum?
Ethereum is both a blockchain network, an application platform, and a full-fledged programming language. The goal of the project is to create and publish distributed applications that do not require third party trust.
https://ethereum.org/en/
1