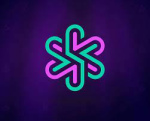 EYWA.FI ALPHA BRIDGE
Brief description of the bridge
WORKING ONLY WITH TESNETS! The EYWA Token Bridge serves as the mechanism to make it possible for users to transfer assets among different blockchains that are being supported. Regardless of the differences among protocols, rules specifications and governance mechanics of these networks, a usage of the EYWA Token Bridge makes it possible for users to move assets among these chains in a reliable and secure way.
Supported networks
What is CoinEx Smart Chain?
Based on PoS consensus protocol, CoinEx Smart Chain is decentralized and energy efficient. CSC makes it easy to build your own decentralized applications.
https://www.coinex.org/?lang=en_US
What is Metis Mainnet?
Project Metis integrated Decentralized Autonomous Company (DAC) in Layer 2 infrastructure, a differentiator that makes it easy for any developer, builder, or community leader to build their apps and communities. It also makes it easy to use pre-set tools to facilitate development, manage collaboration, and enjoy the network effects of the world's largest decentralized finance ecosystem, without paying costs and congestion often associated with Ethereum.
https://www.metis.io/
What is Polygon?
Polygon is actually a layer-2 scaling solution whose main objective is to convey mass adaptation to the Ethereum platform. Polygon brings Layer-2 scalability to Ethereum with its multi-chain ecosystem. It drastically improves the overall efficiency and workings of the Matic network. The main aim is to create more and more solutions to scalability.
https://polygon.technology/
What is Avalanche?
Avalanche is the fastest smart contracts platform in the blockchain industry, as measured by time-to-finality, and has the most validators securing its activity of any proof-of-stake protocol. Also is an open-source platform for launching decentralized applications and enterprise blockchain deployments in one interoperable, highly scalable ecosystem. Avalanche is the first decentralized smart contracts platform built for the scale of global finance, with near-instant transaction finality. Ethereum developers can quickly build on Avalanche as Solidity works out-of-the-box.
https://www.avax.network/
What is Solana?
Solana is a decentralized blockchain built to enable scalable, user-friendly apps for the world. Solana ensures composability between ecosystem projects by maintaining a single global state as the network scales. Never deal with fragmented Layer 2 systems or sharded chains.
https://solana.com/
What is HECO?
HECO is a decentralized and cost efficient public chain that Ethereum developers can easily get started with and smart contracts are seamlessly compatible.
https://www.hecochain.com/en-us/
What is Ethereum?
Ethereum is both a blockchain network, an application platform, and a full-fledged programming language. The goal of the project is to create and publish distributed applications that do not require third party trust.
https://ethereum.org/en/
1