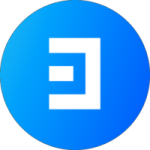 Decimalchain
Brief description of the bridge
The first generation of the bridge allows the conversion of Decimal (DEL) to a wrapped token in Binance Smart Chain blockchains, Ethereum and provides the ability to work with DEX such as PancakeSwap.
Supported networks
What is Decimal Chain?
Decimal is a blockchain that allows you to create and integrate decentralized Apps, contracts and tokens (including NFT) on one of the most popular IBC (INTER‑BLOCKCHAIN COMMUNICATION) standards. Applications, contracts and tokens created on Decimal are automatically supported by the IBC infrastructure, which means they interact with such networks as: Cosmos, BSC, Thorchain, Osmosis, Secret.
https://decimalchain.com/
What is Binance Smart Chain?
BSC is a dual-chain architecture that will empower users to build their decentralized apps and digital assets on one blockchain and take advantage of the fast trading to exchange on the other.
https://www.binance.com/
What is Ethereum?
Ethereum is both a blockchain network, an application platform, and a full-fledged programming language. The goal of the project is to create and publish distributed applications that do not require third party trust.
https://ethereum.org/en/
1