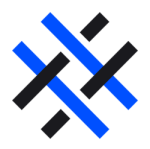 Cross-Chain Bridge
Brief description of the bridge
The Cross-Chain Bridge is a liquidity-pool-based, security-focused bridge and and (in the future) community-governed bridging protocol to connect an increasing number of blockchains and, eventually, all major blockchains with each other. The protocol incentivizes providing liquidity for both projects and end users as well as provides a seamless bridging experience for tokens and NFTs - by bringing fee participation, yield farming, self-listings for projects and building other innovative features into the world of bridges.
Supported networks
Bridge Token
This bridge has his own native token called BRIDGE.
Limits
Limits wasn't found. If you find it, please, contact us to [email protected] (include the name of the bridge in the subject line of your e-mail)

Audits and Exploits
This bridge was audited by Chainsulting.de so you can find these documents here. Any exploits or bounty-program wasn't found.

What is Binance Smart Chain?
BSC is a dual-chain architecture that will empower users to build their decentralized apps and digital assets on one blockchain and take advantage of the fast trading to exchange on the other.
https://www.binance.com/
What is Polygon?
Polygon is actually a layer-2 scaling solution whose main objective is to convey mass adaptation to the Ethereum platform. Polygon brings Layer-2 scalability to Ethereum with its multi-chain ecosystem. It drastically improves the overall efficiency and workings of the Matic network. The main aim is to create more and more solutions to scalability.
https://polygon.technology/
What is Avalanche?
Avalanche is the fastest smart contracts platform in the blockchain industry, as measured by time-to-finality, and has the most validators securing its activity of any proof-of-stake protocol. Also is an open-source platform for launching decentralized applications and enterprise blockchain deployments in one interoperable, highly scalable ecosystem. Avalanche is the first decentralized smart contracts platform built for the scale of global finance, with near-instant transaction finality. Ethereum developers can quickly build on Avalanche as Solidity works out-of-the-box.
https://www.avax.network/
What is Fantom?
Fantom is a high-performance, scalable, and secure smart-contract platform. It is designed to overcome the limitations of previous generation blockchain platforms. Fantom is permissionless, decentralized, and open-source. Lachesis, its revolutionary aBFT consensus mechanism, allows Fantom to be much faster and cheaper than older technologies, yet extremely secure.
https://fantom.foundation/
What is Ethereum?
Ethereum is both a blockchain network, an application platform, and a full-fledged programming language. The goal of the project is to create and publish distributed applications that do not require third party trust.
https://ethereum.org/en/
1