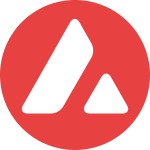 Avalanche Bridge
Go to the website
Brief description of the bridge
The Avalanche Bridge (AB) is a fast, cheap, secure dApp for using ERC-20 tokens between Ethereum and Avalanche (C-Chain) and native Bitcoin on Avalanche (C-Chain). Transfer more than $75 worth of any supported token to receive an AVAX airdrop.
Supported networks
Supported currencies
About AB
The AB was designed to satisfy the following requirements: Secure: the bridge must be audited and built with security-first technologies. Cost Effective: the cost for bridging assets should be as low as possible. Fast: the transaction should take the least amount of time possible. Transparent: users should be informed of the transfer status at every step of the process. Intuitive: users new to crypto asset transfers can easily understand the steps necessary to use the bridge. Ecosystem-supportive: upon crossing the bridge, users should understand all of the capabilities of the Avalanche ecosystem and experience minimal friction in seizing opportunities. Multi-chain: the bridge will support a growing number of blockchains in the future to center Avalanche as a core hub of DeFi.
Bridge Token
Bridge token wasn't found. If you have any information, please, contact us contact@debridges.com

Audits and Exploits
This bridge was audited by Halborn so you can find these documents here. Any exploits or bounty-program wasn't found.
Limits
Limits wasn't found. If you find it, please, contact us to contact@debridges.com (include the name of the bridge in the subject line of your e-mail)

What is Avalanche?
Avalanche is the fastest smart contracts platform in the blockchain industry, as measured by time-to-finality, and has the most validators securing its activity of any proof-of-stake protocol. Also is an open-source platform for launching decentralized applications and enterprise blockchain deployments in one interoperable, highly scalable ecosystem. Avalanche is the first decentralized smart contracts platform built for the scale of global finance, with near-instant transaction finality. Ethereum developers can quickly build on Avalanche as Solidity works out-of-the-box.
https://www.avax.network/
What is Ethereum?
Ethereum is both a blockchain network, an application platform, and a full-fledged programming language. The goal of the project is to create and publish distributed applications that do not require third party trust.
https://ethereum.org/en/