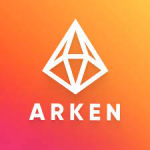 Arken.Finance Cross-Chain Swap
Brief description of the bridge
Arken Finance offers the all-in-one trading tool for DEX traders to monitor tokens and synthetic assets, forecast the market movement, and trade at the BEST RATE. Arken aggregates multiple DEXs into a single platform and tackles the principal vulnerability of today's DEXs. Our tool incorporates a real-time trading view, offers users a single point of entry for managing digital assets with ease, and can be customized with over 160+ different technical indicators and unique specialty charts for the advanced trader.
Supported networks
Supported currencies
Smart Contracts
All info about Smart Contracts you can find in their official documents right here.
What is Binance Smart Chain?
BSC is a dual-chain architecture that will empower users to build their decentralized apps and digital assets on one blockchain and take advantage of the fast trading to exchange on the other.
https://www.binance.com/
What is Polygon?
Polygon is actually a layer-2 scaling solution whose main objective is to convey mass adaptation to the Ethereum platform. Polygon brings Layer-2 scalability to Ethereum with its multi-chain ecosystem. It drastically improves the overall efficiency and workings of the Matic network. The main aim is to create more and more solutions to scalability.
https://polygon.technology/
What is Arbitrum?
Arbitrum is a type of technology known as an optimistic rollup. It allows Ethereum smart contracts to scale by passing messages between smart contracts on the Ethereum main chain and those on the Arbitrum second layer chain. Much of the transaction processing is completed on the second layer and the results of this are recorded on the main chain drastically improving speed and efficiency.
https://arbitrum.io/
What is Avalanche?
Avalanche is the fastest smart contracts platform in the blockchain industry, as measured by time-to-finality, and has the most validators securing its activity of any proof-of-stake protocol. Also is an open-source platform for launching decentralized applications and enterprise blockchain deployments in one interoperable, highly scalable ecosystem. Avalanche is the first decentralized smart contracts platform built for the scale of global finance, with near-instant transaction finality. Ethereum developers can quickly build on Avalanche as Solidity works out-of-the-box.
https://www.avax.network/
What is Ethereum?
Ethereum is both a blockchain network, an application platform, and a full-fledged programming language. The goal of the project is to create and publish distributed applications that do not require third party trust.
https://ethereum.org/en/
1