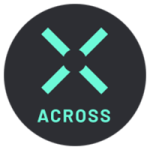 Across
Go to the website
Brief description of the bridge
Across is an optimistic cross-chain bridge protocol that allows users to execute transactions between chains nearly instantaneously. This is accomplished by using an optimistic oracle, bonded relayers, and single-sided liquidity pools.
Supported networks
Smart Contracts
All addresses you can find here.
What is Boba?
Boba is an L2 Ethereum scaling & augmenting solution built by the Enya team as core contributors to the OMG Foundation. Boba is a next-generation Ethereum Layer 2 Optimistic Rollup scaling solution that reduces gas fees, improves transaction throughput, and extends the capabilities of smart contracts. Boba offers fast exits backed by community-driven liquidity pools, shrinking the Optimistic Rollup exit period from seven days to only a few minutes, while giving LPs incentivized yield farming opportunities.
https://boba.network/
What is Polygon?
Polygon is actually a layer-2 scaling solution whose main objective is to convey mass adaptation to the Ethereum platform. Polygon brings Layer-2 scalability to Ethereum with its multi-chain ecosystem. It drastically improves the overall efficiency and workings of the Matic network. The main aim is to create more and more solutions to scalability.
https://polygon.technology/
What is Arbitrum?
Arbitrum is a type of technology known as an optimistic rollup. It allows Ethereum smart contracts to scale by passing messages between smart contracts on the Ethereum main chain and those on the Arbitrum second layer chain. Much of the transaction processing is completed on the second layer and the results of this are recorded on the main chain drastically improving speed and efficiency.
https://arbitrum.io/
What is Optimism?
Optimistic Ethereum is an EVM compatible Optimistic Rollup chain. It's designed to be fast, simple, and secure. The Optimistic Ethereum network lets you send transactions, similar to Ethereum, but with two important advantages: *Near-instant transaction finality. You know almost immediately if your transaction took place or not. *Much lower transaction fees. Typically between a 1% and 10% of of the cost on L1. *Decentralization. All transactions are posted to L1 Ethereum, inheriting the strong security guarantees of Ethereum
https://www.optimism.io/
What is Ethereum?
Ethereum is both a blockchain network, an application platform, and a full-fledged programming language. The goal of the project is to create and publish distributed applications that do not require third party trust.
https://ethereum.org/en/