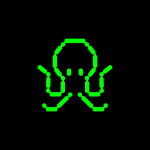 Symbiosis
Go to the website
Brief description of the bridge
Symbiosis is a multi-chain liquidity protocol that aggregates decentralized exchange liquidity across all EVM and some non-EVM networks. Symbiosis aim at solving the twofold problem: liquidity fragmentation across different blockchain networks, and poor user experience while working with Defi and web3 economy. Symbiosis simplifies the time-consuming process of finding a suitable cross-chain bridge so you can get the tokens you need. With a single click, crypto enthusiasts can get token swaps done — regardless of the network they're on.
Supported networks
Supported currencies
Bridge Token
This bridge has his own token called SIS.
Terms of Use
Here you can check out Terms of Use for Symbiosis.
What is Milkomeda?
Milkomeda delivers rollup technologies to leading Layer 1 ecosystems by offering the most popular smart contracting language, Solidity, while enhancing inter-blockchain interoperability, user experience, and developer traction all at the Layer 2 level.
https://www.milkomeda.com/
What is Boba?
Boba is an L2 Ethereum scaling & augmenting solution built by the Enya team as core contributors to the OMG Foundation. Boba is a next-generation Ethereum Layer 2 Optimistic Rollup scaling solution that reduces gas fees, improves transaction throughput, and extends the capabilities of smart contracts. Boba offers fast exits backed by community-driven liquidity pools, shrinking the Optimistic Rollup exit period from seven days to only a few minutes, while giving LPs incentivized yield farming opportunities.
https://boba.network/
What is Binance Smart Chain?
BSC is a dual-chain architecture that will empower users to build their decentralized apps and digital assets on one blockchain and take advantage of the fast trading to exchange on the other.
https://www.binance.com/
What is Polygon?
Polygon is actually a layer-2 scaling solution whose main objective is to convey mass adaptation to the Ethereum platform. Polygon brings Layer-2 scalability to Ethereum with its multi-chain ecosystem. It drastically improves the overall efficiency and workings of the Matic network. The main aim is to create more and more solutions to scalability.
https://polygon.technology/
What is Avalanche?
Avalanche is the fastest smart contracts platform in the blockchain industry, as measured by time-to-finality, and has the most validators securing its activity of any proof-of-stake protocol. Also is an open-source platform for launching decentralized applications and enterprise blockchain deployments in one interoperable, highly scalable ecosystem. Avalanche is the first decentralized smart contracts platform built for the scale of global finance, with near-instant transaction finality. Ethereum developers can quickly build on Avalanche as Solidity works out-of-the-box.
https://www.avax.network/
What is Solana?
Solana is a decentralized blockchain built to enable scalable, user-friendly apps for the world. Solana ensures composability between ecosystem projects by maintaining a single global state as the network scales. Never deal with fragmented Layer 2 systems or sharded chains.
https://solana.com/
What is Fantom?
Fantom is a high-performance, scalable, and secure smart-contract platform. It is designed to overcome the limitations of previous generation blockchain platforms. Fantom is permissionless, decentralized, and open-source. Lachesis, its revolutionary aBFT consensus mechanism, allows Fantom to be much faster and cheaper than older technologies, yet extremely secure.
https://fantom.foundation/
What is Bitcoin?
Bitcoin is a decentralized, censorship-proof, secure and limitless network. Bitcoin is the first decentralized form of money on the blockchain. Bitcoin is also the first cryptocurrency. Bitcoin uses public-key cryptography, peer-to-peer networking, and proof-of-work to process and verify payments.
https://bitcoin.org/
What is Near?
NEAR is a decentralized application platform that is secure enough to manage high value assets like money or identity and performant enough to make them useful for everyday people, putting the power of the Open Web in their hands.
https://near.org/ru/
What is Ethereum?
Ethereum is both a blockchain network, an application platform, and a full-fledged programming language. The goal of the project is to create and publish distributed applications that do not require third party trust.
https://ethereum.org/en/